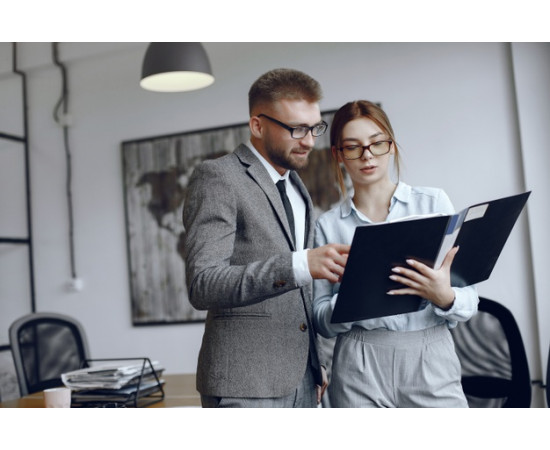 Why invest in social portal marketing?
Social portal marketing is becoming more and more popular because Internet users no longer trust the usual advertising on the Internet. The user has become smarter and wants to know everything about your product before purchasing. The article looks at the benefits of social media marketing.
Some facts:
78% of Internet users research products on the Internet (22% consult with acquaintances, experts, read printed materials, etc.)
46% of total search queries are for products and services
Google receives about 3 billion search queries every day
27% of people of working age spend at least 1 - 3 hours a day on the Internet
More than 50% of Internet users read blogs at least once a month
More than 90% of Internet users visit the social portal at least once a month
On average, for every 8 minutes a user spends on the Internet, one is spent on social networking sites (Facebook, etc.)
Average spending on corporate social marketing activities has doubled in the last two years
74% of marketers believe that social portal marketing is more effective than conventional advertising in terms of ROI (return on investment).
More and more companies are choosing to promote their products through the Internet. Banners, advertising letters and social marketing campaigns are used. The print ad provides links to the company's website. For example, a well-known club offers the opportunity to enter the events free of charge, in case the user registers on the club's Facebook page. Social marketing makes it possible to educate the user at the level desired by the user, i. you can create content with minimal information, medium description, or & amp; also provide detailed, specific information on the characteristics of the product. Depending on the interest, the user will get acquainted with the specific product. As a great benefit, there is a social connection, because a personally recommended product is more likely to be purchased.
Benefits:
Higher sales. Social marketing increases the number of visitors, which means more potential customers. Companies that create blogs, etc. social marketing activities get an average of 55% more website visitors, 97% more site referrals and up to five times more indexed sections.
Industry specialists. Of course, you can trust a celebrity who calls himself an expert in your industry, but in this case, the professionals will advise you what is best for you. Cooperation with professionals provides a higher level of reliability.
Measurable. Social portal marketing is measurable - you can get a variety of statistics (user growth, revenue growth, etc.) to more accurately analyze advertising spend and campaign changes.
Requested. Every day, a user sees hundreds of banners and advertisements on the Internet and becomes skeptical about them. With social media marketing, the user obtains specific information and is not / does not feel cheated because all information is displayed objectively. Reducing the amount of ineffective advertising will benefit both the user (no time spent, no irritation) and you (lower advertising spend, higher sales).
Speed. Your customers can get the latest information as soon as they are published. The time between the publication of a message and its receipt is significantly reduced. In addition, unlike other types of advertising, content is always available and changeable as needed.
More profitable. According to a study by the Internet company HubSpot, attracting one potential customer costs 67% less through social media marketing compared to conventional advertising.
Relationship with the customer. Communicating with customers is easier. The customer can contact you through various channels to resolve an issue of interest to you about your product or service.
Obviously, with social media marketing, you and your company will benefit. Even after the end of the campaign, the posted information will continue to attract customers.