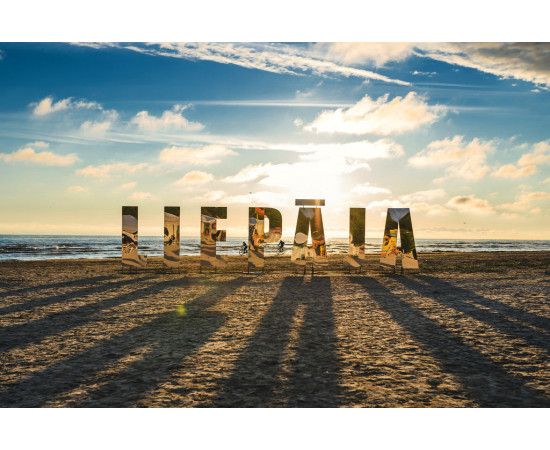 Website development in Liepaja Development of online stores in Liepaja
We offer website development, individually tailored to your wishes and needs, with several sections, levels, languages, content management system, which allows you to quickly and easily add and change the necessary information.
Original and individual design in Liepaja
Website programming in Liepaja
Multilingual support
Website content optimization for Internet search engines (SEO)
Website Content Management System (CMS)
Detailed statistical information about website visitors
Website administration and maintenance after project completion
Assistance in website placement in Liepaja
Advertising banner development
An advertising banner is an interactive online advertisement placed on the World Wide Web and intended to attract visitors' attention to the advertised product or service and the flow of visitors to its website.
We develop both static and animated advertising banners according to your specified size, dimensions, format, colors, etc.
For a banner ad to be successful, there are some important factors to consider when designing it:
Its textual content, along with the visual animation, must be engaging, original and interesting.
It should visually fit into the content of the website and not oppress the user, as this can lead to the opposite advertising effect.
The banner must encourage the visitor to click on it
SEO services
Search engine optimization (SEO) for websites (websites, portals, online stores, etc.) is a way to attract more visitors to your website from Internet search engines such as Google, Yahoo, MSN or AltaVista. SEO is the cheapest way to ensure effective and long-lasting marketing for your website.
We make a website, online store, portal, vortal, etc. SEO research, optimization and consulting. After SEO, your website will be ranked higher in Internet search engines and will have a higher ranking, increase the traffic of your Internet resource, which will increase the number of your potential customers, your popularity and visibility.
Why is the location of your website so important? Because 90% of internet users view only the first 20 results offered by an internet search engine and 80% of users start using the internet using one of the internet search engines.
Design services
Visual image is the first thing that attracts our attention, so it is important that its impression is positive, builds trust and is remembered.
When starting work on design development, information about your company, business, goods and services is clarified, as well as your goals are clarified. Then, based on this information, several graphic design offers are developed, from which you can choose the one you like best, and then additional modifications are made to your chosen design. This approach provides you with a wide range of choices and results that will satisfy you.
We offer the following design services:
Website design in Liepaja
Logo design in Liepaja
Poster design in Liepaja
Greeting card design in Liepaja
We will develop effective design solutions that meet your requirements, wishes and needs!