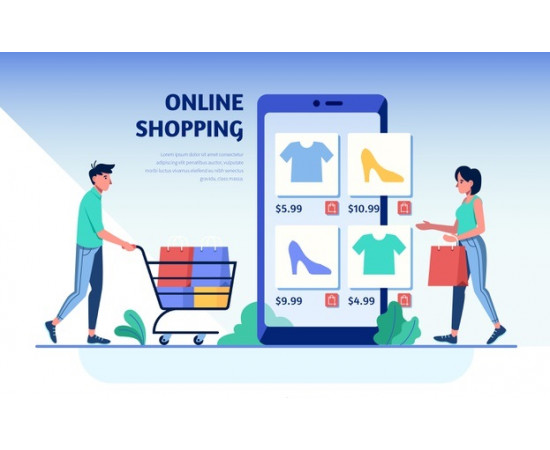 Website development and Store development
Our services include the development and maintenance of all types of Internet solutions, ensuring the fast and efficient achievement of our customers' goals.
Using the latest technology, we can help achieve important business goals such as increasing sales, polishing the company's image, improving customer service, increasing work efficiency and reducing costs.

Our solutions

Informing about your company and offer through a good website

Company and brand promotion
Internet advertising
Internet sales
Business process automation
The work we do
Website concept development and implementation

Web Page Export & Design
Store development
Programming and installation
Maintenance and service
Website improvement
Types of websites
Informative websites

Business card websites
Promotional and special offer websites
Portals and vortals
Online stores and product catalogs
Database and automation import xml, csv, xls, api systems
Design development
Graphic design is also the face of your company in your Internet project, so creating a graphic design is one of the most important components in the development process of almost any Internet solution. Our designers are professionals who have been designing various Internet solutions for several years. Our design methods are based on an individual approach to each client, thus ensuring the achievement of each client's individual goals.

In order to ensure maximum compliance of the design with the set goals, we first thoroughly analyze the requirements of each client and the specifics of the work, as a result of which a technical concept is created, which is used in the process of developing the artistic image. This results in not only an aesthetic and attractive, but also an effective solution.

Principles on which our design methodology is based:

Individual approach to each client

Modern and aesthetic artistic solutions
Convenient and user-friendly information layout
Maximum efficiency and compliance with the set objectives
Programming
We can offer a wide range of programming services using various technologies. YAM programming specialists have been working in this field for several years and are constantly updating their knowledge both in various courses and by reading and researching the latest trends.

Directions of programming services:

Internet solution development - websites, portals, Internet shops, business systems

Windows software development - accounting, bookkeeping systems, business programs

Programming languages ​​and technologies used
Opencart, Magento, Joomla, Wordpress, Prestashop
HTML, PHP, JavaScript, DHTML

SQL, MySQL, MS SQL
Visual Studio, C ++
Borland Delphi, Object Pascal
If you do not have time to post the latest and most up-to-date information on the website, YAM will be happy to help you do so.

Maintenance services include the improvement and supplementation of an Internet solution (website, portal or other system) that has already been put into operation.

The maintenance service may include the following works:

Updating information, inserting new data

Adding new opportunities, improving old opportunities
Design improvement