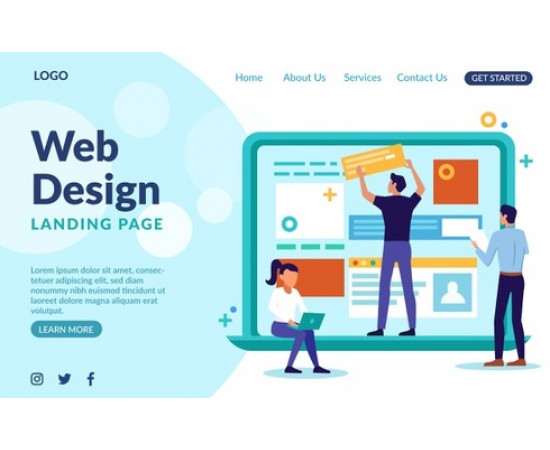 Website design | Riga | Centre
Website design style
Just like technology, website design is very important. The choice of design can significantly affect the image that a website visitor will have about your product or service. We have created a small example to give you a vision of how the same amount of information can be presented in different ways and how it affects the perception of the text.
What is good design?
This is an issue that occupies not only the minds of customers, but also the minds of developers.
A simplified answer would be to say that a good design is one that best suits the purpose and audience of the website. Respectively, each website has its own purpose - for one it is to inform, for another it is to sell a product or service, for another it is to entertain, etc. It is also important that the design of the website also matches the product or service offered. Each website also has its own message to convey (stability, reliability, innovation, creativity, etc.). In the end, the taste of visitors also matters, as it varies not only by age and interests, but also by nationality.
So, in order to get a good design, serious work and research is needed, the rest remains up to the artist ...
Our offer
We have a lot of experience in website design, because almost every project started with a sketch, idea or vague vision, which is crystallized, polished, until you get a pleasant visual, ideological and easy-to-use design. We have several successful partners in design issues, which allows us to attract exactly the artist who will be able to perform the type of order of the highest quality.