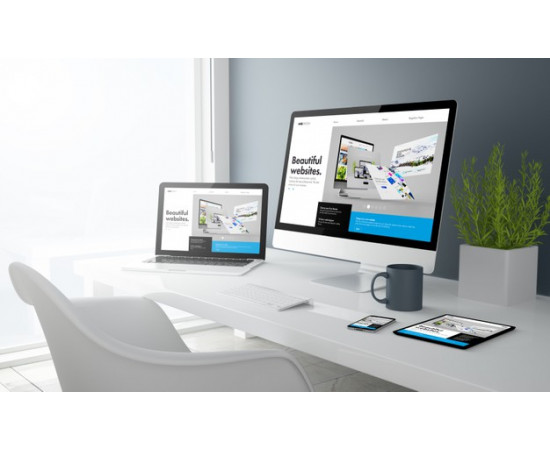 What to consider when creating a website?
When starting to create a website (internet project), it is important to be aware of the role of the website (internet project) and the function it must perform. It is also necessary to be aware of whether it is planned to expand the functionality of the website (internet project) and the range of offered opportunities in any way in the future.
The first step - choosing a content management system
Content management system - it is a tool that provides the website creation process, website content management and timely improvement or addition of functionality. Choosing the wrong content management system can permanently attract the customer to one website creator, with all the consequences. Creating a website on free content management systems provides an opportunity to independently maintain your project without continuous training. Millions of other resources on the Internet are built on these free content management systems - they continue to work and perform their functions effectively.
The second step - selection of a cooperation partner
The mistake of several customers - an ill-considered choice of a cooperation partner. Most of the subscribers are ordinary users with no specific knowledge. The wrong choice of cooperation partner may mean inefficient creation and further development of their website - several executors "forget" about the client after handing over the website and do not provide the relevant support in the further development of the project. Your website should present your company, raise the profile of your company and support your corporate image.
Website creation and SEO optimization
What is website creation and what criteria must be met for an effective internet project - this is known to many entrepreneurs, website customers. But what is an effective website content management system and what criteria must be met by a professional web studio - few are aware of it, and creating your own website without this awareness can turn into a rebuild of a newly created website, or worse - a new one. With a website in the Internet environment, it is possible to achieve the recognition of your company, increase the flow of customers, provide timely, accurate and necessary information to customers. It is also possible to create an order form - to attract less active customers (not all potential customers will call for additional information). In short - everything must be done to attract every potential customer! And most importantly - with a properly designed website, it is possible to increase the company's profits! The website (internet project) must make money!
SEO (Search Engine Optimization) - help your website make money better and faster. When creating a website, it is very important to understand what you want from it. If the task of your website is to earn more, then the website should be designed not only so that it is easy and understandable to plant, but also so that as many potential customers and partners as possible can see it. Experience shows that SEO optimization increases the number of visitors to a website by up to 25%. Keyword monitoring should also be performed in order to understand more precisely after which keywords your customer returns the website of your company. By analyzing the content of your website offer, we determine which keywords potential customers will use to search for your services on Google. By reducing your costs for SEO optimization, we target your website to search engines only for those keywords that actually work and are able to attract additional visitors to your website.