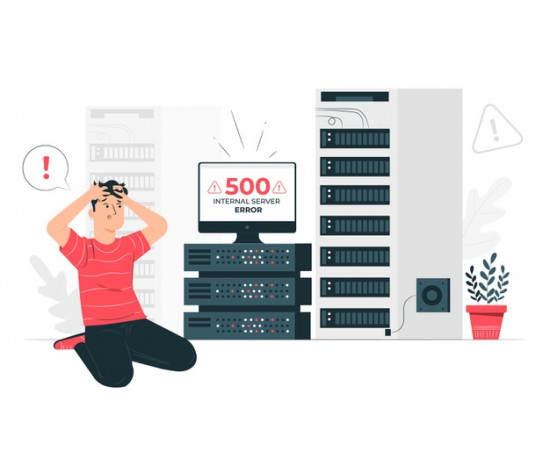 Server Services and Hosting Services
Server Services
In order to provide its customers with a full range of services and better suit their needs, YAM.lv offers several services related to server maintenance. As a result, you have the opportunity to place your website both on your own server, if any, and on our server, if you do not want unnecessary complications when purchasing your own server.
Server administration
This server administration service offered by the company is intended for customers who already have their own server with a network connection. Using this service allows you to significantly reduce server administration costs, as you do not need to hire your own server administrator. In this case, you offer a server connected to the network, we will take care of everything else necessary for its secure and stable operation, and will provide you with all the information you are interested in issues related to the operation of the server.
For the time being, this service is available only within the city of Riga, but in the future we plan to expand our service options by serving the residents of other districts of Latvia.
The server administration price, depending on the range of services, starts from EUR 69.00 (excluding VAT) per month.
Server rental
Leasing a server gives you the opportunity to get a good server without paying for the purchase of a server. This service allows to save large expenses related to the moral obsolescence of computer equipment, various technical failures, where repairs are needed, etc. Depending on your wishes, needs and requirements, the configuration of the leased system will be determined by agreement.
The rental price of the server starts from EUR 115.00 (excluding VAT) per month, which depends on the technical parameters of the server. The installation price of the one-time service starts from EUR 50.00 (excluding VAT).
Server maintenance
The service is intended for demanding customers who want to use a separate server for exclusive service.
The server maintenance service involves connecting your server to the network, administering and ensuring continuous operation. All you have to do is hand over your equipment to the caring hands of YAM.LV specialists and define the requirements, we will take care of the rest.
If necessary, YAM specialists will provide you with advice on issues related to the purchase of a server. We also offer a server rental service, in which case you don't even have to worry about providing hardware. YAM.LV specialists will determine the most suitable server for you according to your needs.
The price of server maintenance and administration starts from EUR 150 (excluding VAT) per month.
A server maintenance service differs from a server administration service in that it offers a full service.
Safety
To protect client accounts from unauthorized access, as well as to prevent servers from entering unwanted files, Firewall software is installed on the servers.
To ensure uninterrupted power supply to the system, the servers are connected to an uninterruptible power supply (UPS), which in turn, in the event of a power failure, ensures uninterrupted operation of the server on which the customer's data is located until power is restored.
Discounts
As the company's professionalism and operational reliability level grows, more and more YAM.LV customers use our discount system. This discount system is intended for customers who are ready for long-term cooperation with our company, customers who intend to use the web hosting services provided by our company for a longer period of time, paying for the service in advance.
The amount of discounts depends on the period for which the service procurement contract is concluded (by prepayment).
If you sign a contract for 6 months, you are given a 5% discount. On the other hand, when concluding a contract for one year, the customer already receives a 10% discount from the contract amount.
Web Hosting
What is Web Hosting? Web hosting is a professional maintenance service that includes website, email and FTP maintenance.
The website has become the most modern and popular means of communication, with the help of which you have the opportunity to provide information, introducing yourself to an ever-widening public. Website for a company - this is the face of the company's business, therefore YAM.LV pays great attention to the fact that the servers on which customers store their data and on which customers' websites and e-mail are maintained operate quickly, securely and stably.
Email or e-mail ensures that users of computers connected to the Internet can send and receive electronic messages (letters) anywhere in the world in a matter of seconds. It is currently considered to be the fastest, most convenient and cost-effective way of communication today.
FTP (Fail Transfer Protocol) - A file transfer protocol designed to be able to browse and copy any type of file located on another computer connected to the Internet.
It is our responsibility to ensure that the server operates without interruption, that the client's website is available at all times and that his e-mail is operational. To ensure this, we work on high-level monitoring measures, ie the operation of the servers is constantly monitored to prevent interruptions or any other technical failures.
YAM.LV provides its customers with 99.99% server uptime, the period when the system works without errors. This indicator shows the high quality of service and is one of the most important indicators of operational stability in the hosting provider market.