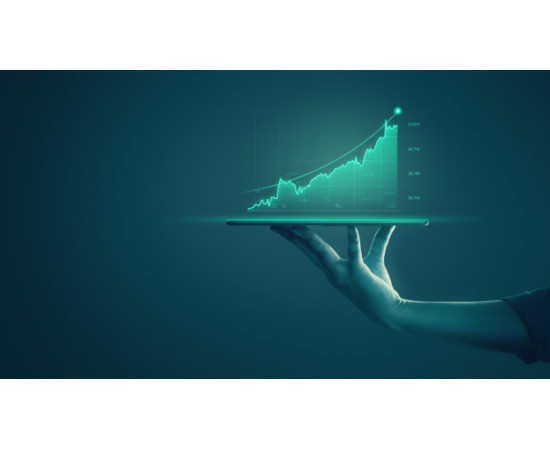 Profit with website or online store development
There is a lot of talk about opportunities to make money with a website or a blog, but how exactly does it happen?
As the title suggests, it will be a way of making money for free - namely, by publishing content and attracting traffic from search engines (Google, Yahoo, MSN).
The principle of the model is as follows: you need to create content and get links, but you don't have to pay for attracted visitors (you don't have to advertise for a fee).
We will not go into the technical details, but we will perform a general review of the model.
Content
Quality content is a cornerstone of this strategy, for two reasons: people search for quality information, and search engines like Google "value" good content.
What is content?
Content is textual information, usually divided into pages, and one page contains on average 300-500 words. The page could also be called an article. The article usually deals with one topic (question).
For example: biceps training, leg training, wordpress installation, meta tag optimization, the Saeima decides on reducing teachers' salaries, etc., etc.
What is content about?
The options are many and varied, but one of the classic options is to write about a specific niche. It is desirable to have a large enough group of people who actively shop online. For example: dating, health, software, marketing, education, home appliances, clothing, jewelry, books, financial services, tourism, etc.
So we stick to one specific topic and do not confuse football tickets with fishing, Latvian princess with trips to Lapland. If a page about fitness - then from A-Z on the topic, if a page about mobile phones, then we stick to that topic.
If you are creating content, try to create content that can serve as an example to others, as a resource, as a reference site, because it will not only give the status of a resource, but also attract links in a natural way.
For example, Den writes about web analytics. If we analyze the content, the articles are relevant and provide a variety of useful tips for confusing situations. By reading an article, a person acquires new knowledge, he has gained something valuable.
Den also has the opportunity to create various resource collections, such as top 10 tutorials on web analytics, how to perform split-tests, how to set and analyze goals, 5 books that he would recommend reading from Amazon.com (yes, he already earns here). again), 7 tricks on how to analyze information, how to do it or this with analytics, all kinds of tools and plugins etc. In short, resources that others may be worth referencing or recommending.
If you can't write the content yourself - then it is possible to outsource it (have someone else write it for you for a fee, but it will be another topic).
Links
If content is what makes up a page, then links are those that "contain" the page and the Internet together. The regularity is this: the better the page, the more people link to it. Unfortunately, a new page that no one knows about yet has to help you.
First, by placing the page in different directories, participating in relevant forums, exchanging links with similar or related pages, for example, a fisherman's page can exchange links with fish farms or recreational providers, asking friends to put a link on their pages, and so on. Participating as a "guest blogger" or guest on other blogs, writing content, but as a "payment" you get the opportunity to place a link or more on your page.
As well as - over time - creating quality content, other people will start linking to your page, from forums, your pages and blogs. That's why it's important to invest in good content.
Website or blog development
The Internet is not Lower Putry, where everything happens without any work. It's not. Will have to work.
Assuming that your chosen field is moderately or moderately saturated with competitors, the course of events could be as follows.
Let's launch the page
1st month - 30 pages with content, 50 links. Visitors per month: 50 - 100
2nd month - 60 pages with content, 120 links. Visitors: 150-300
3rd month - 100 pages with content, 300 links. Visitors: 200-750
Month 4 - 150 pages of content, 600 links. Visitors: 500-1,500
Month 5 - 200 pages with content, 1000 links. Visitors: 1,000 - 3,000
Month 6 - 250 pages with content, 1500 links. Visitors: 2,000 - 5,000
…
Month 12 - 500 pages with content, 5000 links. Visitors: 5,000 - 30,000 / month
The example is trivial and the results will vary depending on the niche, language, but the main thing to pay attention to is the increase in content and links, which will also increase the number of visitors. I would like to add that commenting on blogs and forums does not really count as this traffic, because it is temporary. The emphasis is on Google traffic (visitors).
The stumbling block for youngsters is usually 1-3. month. That is, something is started, but not led until the work begins to bear serious fruit. So it is important not to give up ahead of time.
A typical example: a letter with a sad subject line. I look, a person is completely desperate, because he has been working on content and design for 3 months, has produced 100 pages, but there are no visitors.
As it turned out - during these months he had gained only 18 links. Due to such an elementary error, he almost gave up. Morality: You need to work on both links and content. There must be a balance and then there will also be a 3rd element - visitors (source of profit).
Making money.
Well then we finally got to make big money. As you already understood, big money will not come right away, even with this approach. However, over time, as content and links develop, traffic will increase - and so will the opportunity to earn. The best part is that over time, attendance and profits will increase much faster than they did in the first few months, even if the investment will be relatively less.
AdSense
The most classic way for beginners is AdSense ads. Namely, you get paid per click by your visitors. You can pay from a few cents to a few dollars per click.
If we assume that your page receives 100 visitors a day, look at five pages each, then at 5% CTR (clickthrough rate), you will see 100 x 5 x 0.05 = 25 clicks. Depending on the topic, one click can yield 10 cents ($ 2.50 / day) or $ 1 ($ 25 per day). This could result in a $ 75- $ 750 profit / month. Not a bad thing for a 1st year student is it?
Remember, the more profitable a niche, the harder it will be to get into Google results and get significant traffic. It's a good idea to start with more moderate or more specific niches - the number of adwords ads and the number of Google results are an easy way to get a rough idea of ​​niche saturation.
In the future, we'll also look at a few tricks and strategies for maximizing clicks, profits, and creating entire adsense page groups. That being said, if one website or blog can earn $ 20 a day, why not create 5 such pages, right? ;)
Affiliate Advertising
One of the most popular ways is to advertise affiliate products - for example, if the site is about fitness and training, then you can offer to buy various tutorials (commission up to 75%), various nutrition products and supplements (commission 10-50%) or even exercise machines (3 -10%) through affiliate networks.
Here are a few more examples of dating: dating, travel, hosting, gambling, web-related things, programs, clothing, tickets, press releases, adwords tutorials, books, ringtones, and more. utjp, basically for anything that can be purchased online, it will also be possible to find an affiliate program.
In the future, we will look at different techniques and ways to work with affiliate programs.
Free registration for advertising
Over the last few years, advertising for registrations has become popular, for example, you can get $ 1-5 for a free registration on a dating site, a survey, a contest, and so on.
Advertising sales
Placement of advertising articles and advertising banners for a fee. You are paid a certain fee for placing information or banners on your page / blog.
Own products and services
Offer your products or services (for example, compile an individual training program), e-books with your training program, for example, for ladies over 40, for women after pregnancy, etc.
At the end
The possibilities are many and varied, the main precondition is to choose a niche in which it is possible to earn, and when the traffic flows, there will also be ideas and options to try to earn.