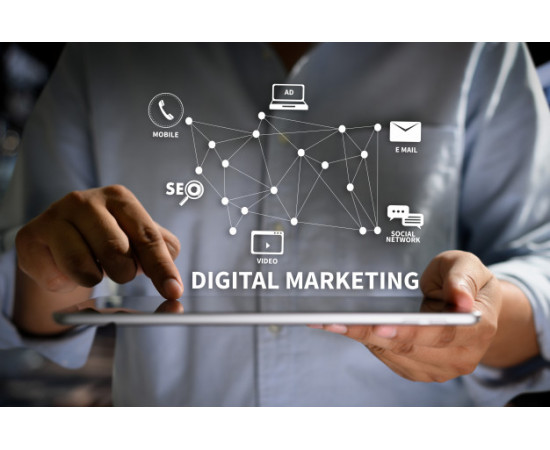 Mobile marketing I have already written about the latest trends in the coming years, where mobile marketing and m-commerce will be very important. The development of these trends is already facilitated by the development of relevant technologies and the accustomation of users to the mobile environment. But what exactly is mobile marketing?
In the past, a few years ago, when smartphone technology was not so advanced, the only way for a business to communicate with a consumer was to send an SMS message. However, now that smartphones allow you to use a wide variety of applications / programs, surf the Internet and read e-mail, mobile devices offer many more opportunities to address the user.

Mobile marketing is a set of methods that allows companies or organizations to address and communicate with their target audience through mobile devices and mobile networks. Therefore, the mobile environment plays a very important role in this type of communication.

Mobile environment

In mobile marketing, when reaching out to customers, it is important to understand ways to reach those customers more effectively. It is important to know what mobile device this customer is using. If it's a mobile smartphone, it may be important to get the user number for that mobile device to send text messages to later. On the other hand, if it is a tablet computer, then it will probably not be possible to send an SMS and you will have to do with other mobile marketing methods.

It is also important to know the mobile device user's operating system, operating platform. This is important in email marketing when the email reader reads their email on their mobile device. Depending on the OS, you can identify possible programs in which emails are read. And if the exact device used by the user is also known, then it is possible to customize both emails and landing pages so that their content is visually suitable for reading on that device. However, the same mobile OS is used for different smartphones and tablets, so you have to take into account the different screen sizes of the user's device.

It could also be added that modern website analysis tools also allow you to determine which device a website visitor is using, so it is possible to take care of the appearance of the sent e-mail in advance. It is possible to develop a separate function in one of the programming languages, as well as to use Google Analytics.

Mobile marketing methods

Once you know the information about the customer's mobile device, you can start planning mobile marketing campaigns. Mobile marketing methods are very similar to Internet marketing methods, but it should be taken into account that the user of the device will view the information on the mobile screen, so there will be limited screen dimensions.

Mobile marketing techniques; which should be considered when using one of the following methods to reach your customers or target audience:

SMS marketing

SMS marketing is already widely used, but it is possible that SMS marketing will become even more important in the future. The reason will be the development of m-commerce and integrated mobile marketing. A few months ago, Mailigen was improved and it is possible to send SMS marketing campaigns from the Mailigen system as well.

Email marketing

When sending e-mails to a user of a mobile device, the screen size of that user's device should be taken into account, which may limit the ability to read the message. Optimized emails for mobile devices - this issue is already very relevant in email marketing.

Social networks and Foursquare

With the development of mobile marketing, social networks and location-based marketing activities will be much more widely used by both businesses and consumers if they are able to facilitate the choice of service. Social networks are an ideal way to promote your brand through various contests and loyalty programs. On the other hand, social networks like Foursquare or Gowalla can be a great way to promote your brand and gain new customers if someone tags your institution, or leave feedback in the comments section of your company profile.

Landing pages

When designing a landing page for a mobile device user, the model and size of the user's device should definitely be taken into account in order to create a landing page that is transparent and readable. This condition also applies to e-mail and SMS subscription questionnaires (to attract a new target audience), as well as to Internet surveys if they are sent to the user of the mobile device.

JQuery Mobile, a JavaScript-based solution, can be useful for this purpose. jQuery will automatically adjust the home page, font size, and shape field sizes to the screen resolution of the visitor's device.

QR code marketing
From time to time there are discussions about QR codes and their use in marketing activities. Many also use QR codes in marketing campaigns and have even seen environmental posters on the streets of Riga in environments with a QR code embedded in their design. QR codes can be used, for example, to allow a consumer to subscribe to e-mail newsletters in an offline environment without using URL links. To date, this technology has not received widespread consumer support, possibly due to the availability of QR code readers. In order to be able to read the QR code, it is necessary to install a special application for the mobile device, which provides such an opportunity. If in the future such applications were included in the standard software on all smartphones, then it is possible that the marketing of QR codes would become much more efficient.

When it comes to QR codes, keep in mind that this is an ideal marketing method if you need a link between the offline and online environment. This is very important in mobile marketing, especially at a time when mobile commerce is developing, which will determine the consumer's shopping habits in the future.

SEO and PPC

There is more and more talk about mobile SEO and what guidelines should be followed when attracting mobile SE visitors. An interesting description of mobile SEO can be read on the TopRankBlog blog, where it has already been mentioned the importance of optimized landing page content; page layout and formatting. And no less important is thinking about how keywords will be entered into the mobile search engine. Keywords are likely to be more specific and shorter. Therefore, this fact should be taken into account when analyzing keywords for a page that will be targeted to mobile devices only. For this purpose, keyword analysis can only be performed on mobile device users within Google KeywordTool.

As for PPC ads, everything is much simpler here. When creating a new AdWords campaign, you can indicate in advance whether the PPC ad will be shown only to mobile users.

Mobile applications

Mobile applications can be used to increase your brand awareness and to sell products or services or perform other activities. A mobile application can be an interesting game, a useful tool for everyday life, or even a program for m-commerce purposes.

Recently, mobile applications for online m-shops (eg Amazon or eBay) have become increasingly popular. A very interesting solution is Mobi Cart, which allows you to create a mobile application for your online store in a very short time. Mobi Cart can be integrated with most e-commerce CMS platforms, which is also the purpose of this application - to create a link between the mobile store (or m-store) and the customer. Mobi Cart allows you to build applications for both iOS and Android platforms.

Data analysis of mobile marketing campaigns
Web analytics tools such as Google Analytics can also be used to analyze mobile marketing campaigns. In addition, Google Analytics can create segments that will show data only for mobile campaigns. When a customer clicks, views a website, or makes a purchase from their mobile device, all of this information can be viewed within Google Analytics.

With Google Analytics UTM, you can also track customer activity via SMS, mobile email, and even QR code campaigns. Using the URL builder tool, you can add additional parameters to the link that will pass the source of traffic to the Google Analytics database, allowing you to accurately determine sales and return on investment (ROI) for any mobile marketing method, even QR code or SMS marketing campaigns. It remains for the URL builder to specify the appropriate campaign name, and it will also appear in Google Analytics reports. However, as a result, the link will be quite long, so to shorten this link, you can use one of the Internet link shortening services, such as Bit.ly.

Mobile marketing development

As I wrote in one of the previous articles, the development of mobile marketing will be determined by mobile commerce. In turn, the development of mobile commerce will be promoted by companies such as Google and Apple, whose task will be to accustom consumers to the use of the latest technologies created by themselves. But if you know such a development scenario, why not start developing and adapting your projects to the mobile environment today?