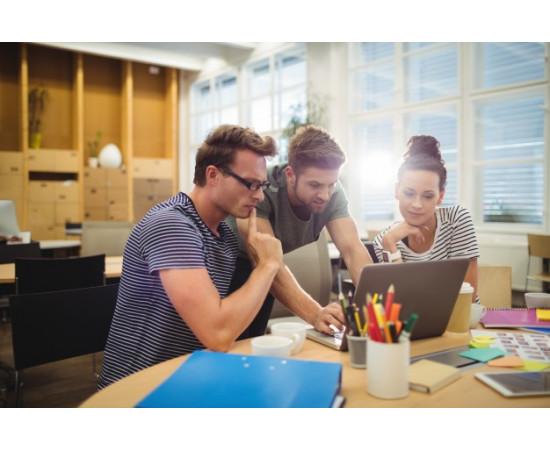 Individual website | Online shop
Do you need an internet solution that requires special attention and an individual approach?
We are ready to offer you the development of an individual solution. The development of such a solution requires the development and description of previous detailed algorithms for the operation of the website. The project can be an absolute nou-hau or a simple "complex" website, online store or online solution.

Individual project development - this is a project work, which consists of several stages:

Getting acquainted with the subject area, setting a task, developing possible variants of the solution;

Creating a clear and precise project concept that will be understood by both the client and us. We will be guided by this document throughout the execution of the work;
Coordination of estimates of works to be performed and contract for performance of works;
Company style and project design development. Based on the design concept approved by the customer, a technological structure of a functional and user-friendly solution is created;
Design of project internal pages according to the chosen concept;
Solution programming, administration panel and internal office creation;
Filling the resource with thematic content
* The materials developed for the website must be unique, informative and convincing, as well as they must meet the interests of the target audience. The most direct influence on a website depends on its search engine directories, ie its traffic, popularity and effectiveness.
Testing of all project modules and the whole system;
Project commissioning and implementation;
Training of the responsible persons of the customer to work with the system;
System maintenance and post-processing during the operation process;
Online resource promotion. There are a number of methodologies for promoting the portal.
We will do everything you need because:
Our employees have appropriate education and experience in the field of IT.

We have extensive professional experience (our portfolio).

We meet the set goals and deadlines.

We are ready to share our vision and offer you innovations.

Very often customers ask the question - how is a standard solution different from an individual website?

We answer:

Individuality - everything is created just for you, everything works exactly the way you need it! The specifics of your goals are explored.

Project planning and design.

All details of the website are carefully thought out.

An analysis of competing projects is performed.

Various innovative ideas.

Exclusive design, individual development of all nuances. Development of internal pages of an individual project according to the planned content.

The content of the resource has been filled in with the help of our specialists.

A variety of non-standard solutions.