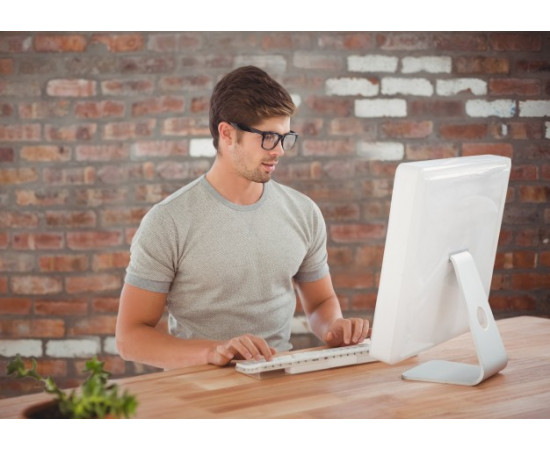 How works best web studio in Riga?
How do we work?
Your website or application will look elegant, clean and easy to use - however, the development process is quite complicated to achieve. The polished end product is the culmination of several stages that require precision in execution and attention to detail.

Projects not only require the involvement of programmers or designers, they also require open communication from the client, which will explain the project's goals. and define precise requirements. As our client, you will have the opportunity to participate in each stage of development to provide regular feedback and comments, thus achieving the best results.

Project development stages

1. Business Research and Planning

& nbsp; To create the perfect page or application that meets your needs, we start by understanding the business process, researching goals, brand and users, and your personal vision for the development of your website or application.

At this stage, YAM experts offer their advice and vision to achieve your goals with innovative solutions. Priorities are being defined, a plan is being drawn - and we are ready to get started.

2. Information Architecture

Using the information obtained in the first stage, functional sketches or wireframes are created, which provide a visual idea of ​​the visual appearance of the future product and allow to check the ease of use.
This sketch is created for each section, allowing you to make sure the page meets the requirements at an early stage of development, comment, troubleshoot, and understand if this page layout is really right.

3. Visual Design

Now that you've developed a project skeleton, we're starting to fill it with colors, fonts, and intuitive functionality.

Your project is coming to life, and as we work closely with you, we can be sure that the end result will strike the perfect balance between usability and defined business needs.

4. Design Customization

Once the page design is complete, we'll begin working on developing the page elements. We cut the design from PSD to XHTML / CSS, build already functional views.

When creating web applications, we support and recommend adhering to Web standards - this means that the application will work in all popular browsers today and in the future.

5. Programming

Finally, we can focus on website content management and functionality development.

We can program in several languages ​​using different frameworks, including PHP, C ++, Python, Symphony, Drupal and Microsoft Studio, however, in order to be efficient and flexible we specialized and started using Ruby on Rails. During programming, you will also be allowed to test the developed functionality, which will eventually lead to a finished, polished product.

Project Management

We we use iterative project management for design and software development using a method such as Agile Scrum. The main reasons for using this methodology are: lower risk, cost-effectiveness for the customer, and the ability to create a quality product in less time.

We work in short iterative cycles to create prototypes that can actually be tested. This ensures that the right path is chosen each time the project is developed. The project is developed in as many sprints as needed, and if during the project development the client realizes that something from the originally planned functionality is not needed, it can be easily deleted from the list of current tasks.
But the most important benefit of Scrum project management is a constant focus on the client's business needs. Read more about Agile project management
Quality tests
To ensure code cleanliness and error-free, we program not only project functionality, but also automated quality texts which allows the code to test itself. Each time a new functionality is added, the existing system is tested, resulting in a smooth and flexible project development over time. No matter how big or small your project is planned, we will undoubtedly provide the best code quality.