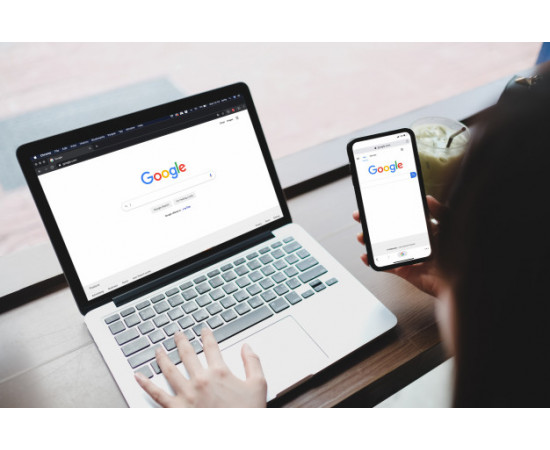 How To Get On The First Page Of Google - Seo Optimization
Almost all websites can be found on the Internet search engine www.google.com, the main question - is it possible to find your website there? And if so, on what keywords? How much traffic is your website from Google search?
Optimization means that your website is improved with the idea that it can be found as easily and quickly as possible in Internet search engines. Optimization is a labor-intensive process in which you first evaluate the state of a website, then select the keywords that would be most relevant to the business, and then take a series of steps to make the page as user-friendly as possible and targeted to the keywords you choose.

Example:

If you offer dental services, can your website be found for the keywords 'dentistry', 'dental repair', 'teeth whitening', 'prosthetics'? If not, then in order to get your website found, you need Website Optimization. This service also offers it - the website is improved in various ways to make it as pleasant as possible for the Internet search engine (www.google.lv). Improvements can be made both on-site and off-site.

SEO - Website Optimization

Specialist optimization: Anyone can try to optimize their website by following various recommendations (for example, Google Tips: Webmaster Guidelines). However, the specialist will show you how to avoid mistakes and most importantly - save time, because website optimization is a labor-intensive process.

Terms used in Latvia: Website Optimization, SEO, Website Optimization, Google Optimization.

Website Search Engine Optimization (SEO - SEO) means that the website is improved in various ways to make it as easy as possible for an Internet search engine (the most popular search engine in Latvia - www.Google.lv). Almost all websites can be found on Google search. Users who find your website in one of the search engines are free visitors. By optimizing your website, you get more free visitors!

Customer's main benefits:

After optimization, you get new free website visitors, which is a long-term benefit;

You focus on specific keywords, which means that the target is Internet users who have already decided to buy the services / products offered by your company;
The website is being improved to make it easier for its visitors to use.
Suggested actions:
Website analysis (keyword analysis; inbound link analysis; content availability);
Competitor analysis;
Website changes:
addition of text,
creation of new pages,
creation (editing) of tags and metadata,
improving the structure of internal links,
creation of alternative texts for pictures and links;
Off-page changes and additions:
link building,
internet directories,
promotional articles,
comments in discussions;
Analysis of results;
Monthly activities to maintain and improve results.