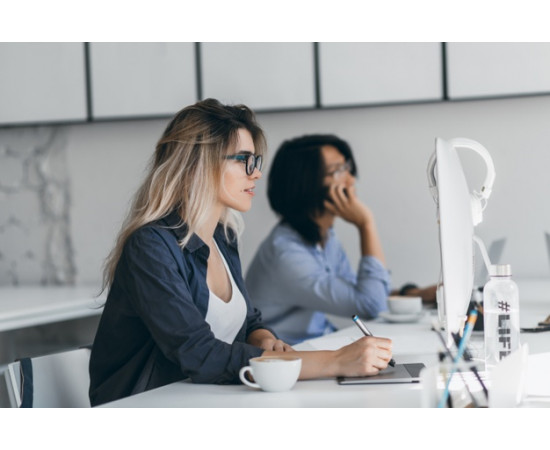 How much does website design cost?
Different professionals have different rates. However, in this respect, quality also depends on price. YAM design development has a fixed hourly rate, and the cost of each project is different because of the different duration of design development. The home page requires the most time in the design development process - on average 20-30 hours, because the cost also includes the development of the website concept, according to which the other sections of the website are created.
Without a well-designed homepage, the website does not reach the full extent of operational efficiency.
Imagine you come to a website whose home page does not fully explain to you what is offered to you and whether this is a reliable company. You will only stay on this page if you are looking for a specific product. But if you come to the page by accident and it does not address you, you will leave immediately. Consequently, such a loss of potential customers causes losses to the company.
We have an article on creating homepages, "How do I create an impressionable homepage?", Where you can learn more about creating an effective homepage and all the criteria you need.
So if I invest money in creating a full-fledged home page, is it an investment in my business?
Yes, because we will research your business and create a business tool for you, not just a beautiful business card type page. Instead of spending money just to be online, you invest your money in earning significantly more in the future.
How much does it cost to create a website home page and concept?
On average from 350 to 900 EUR.
Why are there such costs? What makes up this amount?
We need to look at a number of points here.
Basically, the cost is made up of the quality of the design. We pay research attention to each project - we study the specifics of the company, the target audience, the overall goal of the website and the client's wishes.
All designs are individual. This means that we do not use ready-made templates at any time during development, but create an original for each customer.
Of course, quality is also created by the technologies we work with - Apple computers and original software, which is not cheap.
Our designers are educated and improve their knowledge, so we are always up to date on the latest trends and their use in design development.
If YAM design changes are required, will there be additional costs?
Of course not. If the estimate is not changed, we correct the design as needed. The fee is not artificial, it is for real work.
Not only must the design be visually appealing and interesting, but every thing in the design must be functional. Then it will reach its highest potential. As I said, we don't just make beautiful pages, we offer customers the opportunity to earn more with their website. Customers invest in the development of their business. Everything in a business is based on profit, so it is a business and our customers earn significantly more.
How does the design process work? How do you get from an idea to a ready-made business tool?
A group of specialists is actively working on the development of the design:
Project Manager;
user experience specialist;
creative designer;
technical designer;
systems analyst.
Initially, we are doing research.
We look at the client's company and its goals.
We interview the client about wishes and associations.
We ask non-standard questions, for example: "If your organization were a car, what make and model would it be? BMW? VW Golf? Hummer 2? Other? Why? What do you have in common with this model? Power? Aggression? Asceticism? "
Such questions make the customer think about their company beyond the standards, so we get invaluable information that helps in the further design process.
Then we start drawing design.
In the process, we test the design several times to deliver a product that is already visually and functionally perfect to the customer. The design "experiences" criticism from other designers, internal audit, user experience testing, in which the project manager also participates (looking at the design from the customer's point of view), and, if necessary, HTML testing. Only when all the tests have been performed, we send the design to the customer for approval. This saves the customer time. If necessary, we make corrections until the design is completely "polished".
Then I can conclude that by investing money in quality design, I will make a profit and be able to grow my business faster. But what happens if I order a website for 100 EUR?
Then, unfortunately, you will receive such a result.
Many individual designers do not have performance standards, and internal processes tend to be disordered. If a design is created with the intention of making money for yourself, paying less interest to the customer's benefits, the designs come together non-functionally.
As a result, the website does not reach its full potential. Such designs are created using ready-made temples, so they lose the individuality that the consumer associates with the particular company. In addition, the opinion of one designer is subjective, because the design is created only by him - without the opinion of another professional, therefore in real activity it may not give the desired result.
If you want more information about the possibilities of creating your own design at YAM, contact us and we will find the best way to help you earn more!