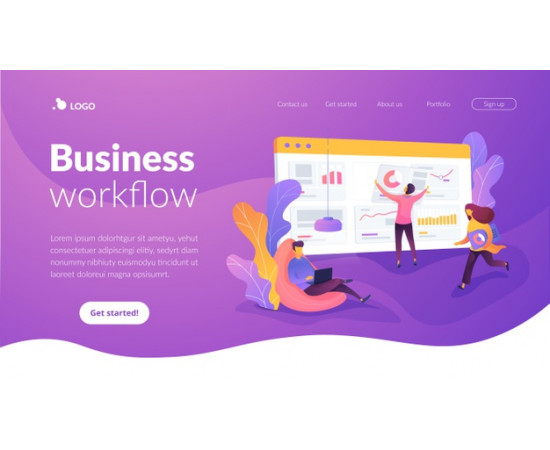 We create effective selling business websites!
As the practice of most of our clients shows, the process of launching a new effective website brings with it many changes. Moreover, not only for the company itself, which thanks to this important event becomes more recognizable in its market sector, and also receives additional profit from increased sales, but also for many of its employees. In particular for managers. They start to climb sharply up their careers!
What changes are you expecting from your future new website? Professionals will help you develop an effective business website!
Our regular customers know that when developing effective corporate websites, we focus on two main aspects in our work. It:
cool and modern design;
transparency of work with the client.
So let's try to explain in more detail what exactly we mean. Cool and modern design. It should be noted that in order to translate this important aspect into reality, a lot of preliminary work is needed from our entire creative team. For these purposes, we have persistent long-term brainstorming sessions, during which we use creative and effective modern techniques. They help us to collect a general image of the future site and build a final visual brief.
But it is worth considering that in order to obtain a high-quality and expected result by the client, that is, a working selling business website, we need at least one personal meeting with the head of the customer company. Of course, we understand that he is a very busy person who cannot break away from his important affairs for trifles. But after all, we must learn firsthand all the wishes, as well as the general vision of the result of our work, in order to take the right direction from the very first steps and present the client in the end with exactly the working product that he expected to see.
Transparency of work with the client. We try to avoid various omissions and unpleasant "surprises" in relations with our customers. Therefore, we are constantly improving and strive to ensure that working with us is always comfortable and convenient for them. Our clients at every stage of our cooperation know what exactly is happening with their orders and what awaits them in the end.
As you know, many people perceive visual information (that is, a picture) much easier than written or typed text. Therefore, we present all stages of our work on the site in the form of clear graphic prototypes and sketches.
The main stages of creating a high-quality corporate website
And now let's dwell in more detail on the stages of our work on your project.
Drawing up the terms of reference and the formation of the general structure of your site.
Be prepared that at the beginning of our cooperation, you will have to allocate a certain amount of time (about 10-20 hours) from your busy work schedule for a closer acquaintance of our employees with your company, its features and main advantages over competitors. After all, this is how we can create a high-quality project that reflects all your hopes and expectations, as well as brings good profit. In this long but fascinating conversation, we will discuss all the nuances we need for work and, as a result, we will offer you several options for the structure of your future corporate website. It is on its basis that your unique project will be developed in the future.
Creation of bright and modern design.
We carefully follow the latest global trends and trends in the field of modern web design. We can assure you that your website design will be bright and trendy for at least several more years after its development and implementation.
Competent adaptive layout.
Modern businessmen (as, indeed, many ordinary users) use convenient and compact smartphones and iPads as portable computers. Therefore, we understand that our layout must be competent and adaptive so that our sites work correctly in a wide variety of Internet browsers.
Platform for software implementation.
As practice shows and numerous reviews of our clients, the platform we have developed is ideal for most corporate business websites.
Filling the site with competent selling content.
Do not forget that an effective business website should contain not only a bright and attractive design, but also competent selling texts. We will fill your site with the right content! Your employees will provide it to us, or you can use the services of our professional copywriters.
Testing and installation on hosting.
We have extensive experience in identifying typical errors on sites, because at each stage of the development of our projects, we conduct thorough testing. We install your completely finished and flawless website on the hosting and give you all the necessary recommendations for further work.
Technical and content support of the site.
Your business will grow and strengthen, and the site, accordingly, will expand and fill with new information. In order for your company to always look perfect in the eyes of customers, we can continue to monitor your site, taking over its technical and content support.
Attention! Do not forget also that for the further fruitful work of your site in the future it will need competent professional support and effective promotion. And in this we can also help you!
Increase your brand awareness in the market and increase sales of your goods and services with an effective and bright corporate website!