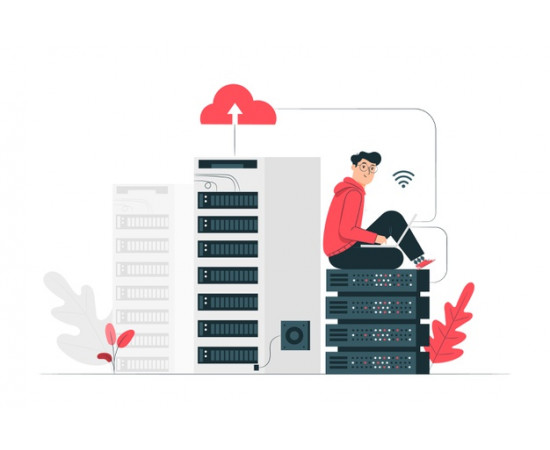 It often happens that the customer has no idea what it is and why he has to pay a certain amount of money a month for it. I always try to recommend clients and stick to one service provider that I have been working with for many years, and have established good cooperation with server administrators and have a clear knowledge of server configuration. So to speak, I make my life easier.

From the very beginning, when talking to the client, try to understand how extensive the particular website will be, so that you can inform the client about the hosting providers and their options and costs in time.

If you do not yet have a well-established relationship with the website operator, spend a few days researching several service providers, because each has its pros and cons. It is definitely a bad idea to keep a website next door to a "server" in neighboring John's apartment, because it often happens that this "server" is not properly prepared for this job. How to distinguish good providers from bad ones? There are no exact recipes, but I offer a few points that need attention.

The number of email addresses included in the selected plan
Database availability (Mysql, postgreSql, etc.)
Disk space on the server
Existence of various configuration panels (cPanel, ISPmanegr, etc.), with the help of which, if necessary, make minor adjustments to the server configuration
Possibility to choose another plan if necessary
SSH server access, rarely but sometimes useful (for example, to view an error log)
Ability to make settings on the server yourself or with the help of server administrators
When choosing a hosting provider
Once you have selected a particular service provider, find out all the configuration parameters. Prepare your development environment as similar as possible to the end server. Or if it is possible to develop already on the final server, but in this case you should definitely remember that it is not a good idea to develop on the name of the domain, better if possible create a subdomain, such as dev.domeins.lv or use a separate development directory, such as domeins.lv/yam