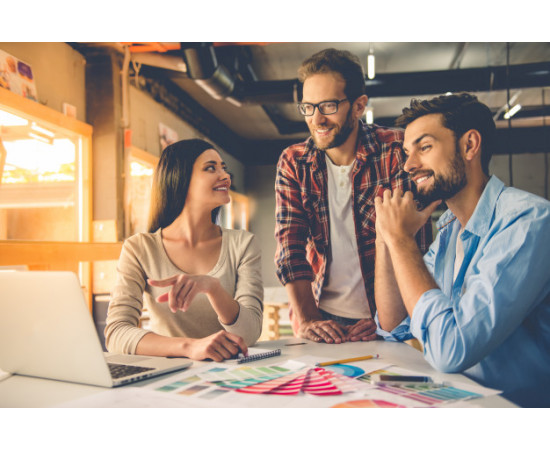 We don't crate only websites, we create websites - business promotion tools that can attract a large number of customers for any business, increase brand awareness and generate increased sales. We achieve all this by optimizing your existing home page or creating a new optimized site that will attract new customers and strengthen the company's position on the Internet.
Our main goal: to be your mainstay in the competition and help your business to flourish with customized solutions.

We are characterized by:

professionalism - knowledgeable and strong people who know how to work in a team to achieve the set goals have united under the roof of our company;

quality - we will do our best to make you satisfied with the results of our work;
experience - we have already created about 50 websites and 25 online stores;
purposefulness - we do not give up and do not give in to difficulties, instead we carefully study your needs in order to offer you the best;
responsiveness - the terms of payment for our work will not create long-term obligations for you.