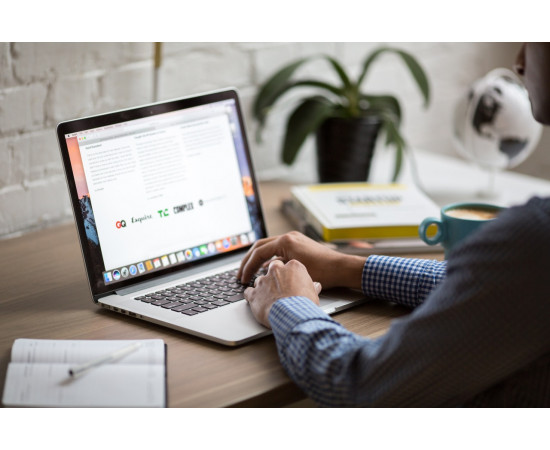 Texts on the site - simple & complicated at the same time
One of the essential stages of website development is the preparation of texts. The texts that are intended to be posted on the home page have their own specifics, therefore, you should not entrust the development of texts to the employees of the enterprise, although they are familiar with the specifics of its work and the ways to select the most significant information about it. And when choosing to entrust the writing of texts to the creators of the site, you cannot be sure that the written texts will meet all quality criteria, therefore, before placing the texts, you should pay attention to some things:
The target audience

When creating text for a website, you should know who will be the reader of this text. It is almost impossible to write a text that would be suitable for anyone, so already at the stage of website development it is necessary to determine who will be a potential user of the site. Knowing this would also be important for the creators of visual elements. A specific target audience will help when creating texts - for selecting keywords, determining the structure of the text and selecting content.

Keywords

Keywords are a very essential tool that can provide a site ranking in various search engines such as Google, Yahoo and others. However, careful work should be done to select the best keywords. In addition, the selection of keywords alone is not enough, they still need to be purposefully embedded in the text, because search programs underestimate the ranking of those sites that noticeably try to increase the number of keywords.

Text structure

Test structure is important for a number of reasons. Firstly, Internet users do not always read the entire text, so it is important to ensure that the client who visits the company's website knows all the important information and then can decide whether he wants to receive additional information or not. Secondly, the structure of the text depends on the target audience, since representatives of certain ages and generations have their own characteristics of information perception. Third, the placement and number of keywords and their concentration in different segments of the text should be different so that search programs can better analyze the text.

Text volume

Determining the correct amount of text is often quite difficult, since too short a text does not allow developing the necessary keywords in a sufficient volume in a short time, and too long text does not make the desired impression on the reader and may be unread.

Readability of the text

Trying to achieve the highest possible ranking in search engines, copywriters often forget that the site is created with the aim of conveying some specific information. Typos, illogical sentences, inaccuracies in the content are just some of the errors that are observed in different texts on different sites.